Our Director
     Dr. Raj Kumar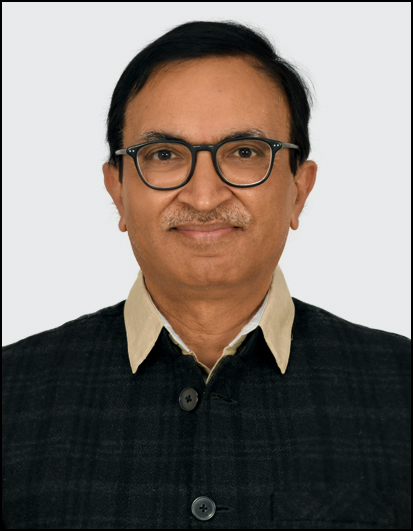 Dr. Raj Kumar, an Outstanding Scientist assumed office of Director,National Remote Sensing Centre (NRSC), Indian Space Research Organisation (ISRO), Department of Space (DOS) on January 2021. He was born in Lucknow, Uttar Pradesh and completed his education from Lucknow University.
He joined Space Applications Centre (SAC), ISRO, Ahmedabad in August, 1983. Dr Raj Kumar,with more than 35years of experience, is leading activities related to understanding Earth System, processes and interactions using earth observation data, and its applications towards societal benefits as well as studies in Planetary sciences. Since October 2016, as Deputy Director in Space Applications Centre (ISRO), he has also conceptualized long term programs in Techniques development, Oceanography, Hydrology, Atmosphere, Cryosphere, Agriculture and Geo Sciences. He has primarily carried out research towards the effective utilization of space technology for the studies of ocean, atmosphere and climate for societal benefits. The main focus of his research has been on Satellite data applications for the ocean state predictions with data assimilative numerical models and algorithm development. Dr Raj Kumar has also been responsible for the Calibration and Validation of ISRO's first Scatterometer, Oceansat-2 and ocean applications of the data. As Project Director of ISRO's Scatsat-1, Utilisation Programme, he has played lead role in operationalisation of Scatterometer data for global users and involved in development of techniques for various new applications.
He is also playing pivot role in propelling collaborations with international space agencies, NASA, JAXA, CNES in microwave remote sensing and alsoleading the Indian Science Team for NASA-ISRO joint mission NISAR. He was also designated as Alternate Chairman of 'Committee on Earth Observation Satellite' (CEOS) for the year 2020.Dr Raj Kumar has more than 100 publications in peer reviewed Journals of International repute and guided more than 10 young researchers towards their Ph.D. He is recipient of P R Pisharoty Memorial Award, Hari OM Ashram Prerit, Dr Vikram Sarabhai Award and ISRO' Team Excellence Award.