Shri Santanu Chowdhury
Our Director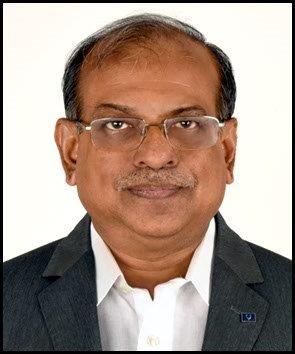 Santanu Chowdhury, Distinguished Scientist, assumed office of National Remote Sensing Centre (NRSC), Indian Space Research Organisation (ISRO), Department of Space (DOS) on April, 2018. He graduated in Electronics & Tele-Communication Engineering from Jadavpur University, Kolkata in 1982 and obtained his M Tech in Electrical Engineering with specialization in Signal Processing in 1984 from IIT, Madras. He joined Space Applications Centre (SAC), ISRO, Ahmedabad in August, 1984.
He was engaged in the design of digital systems till 1996. He was the core designer for BitSlice & Vector Processors and the first indigenous image display system ISRO-VISION. He was guest scientist at German Aerospace Agency (DLR), Munich in 1991 where he designed digital systems for the Airborne Synthetic Aperture Radar Real Time Processor. He was Head, Advanced Image Processing Division in Jan 1999 and Deputy Director, Signal & Image Processing Area in Nov 2011. He was involved in radiometric characterisation of various ISRO optical payloads. He has been the core designer for the data products algorithms and software for Oceansat-1 MSMR payload, Oceansat-2 Scatterometer payload, Megha-Tropiques Radiometer payloads, RISAT-1 SAR payload, air borne hyper spectral payloads etc. These software systems have been operational at NRSC, INCOIS, IMD, ISSDC and MNCFC.
He was Director of a DOS unit between April, 2015 to March, 2018 at Secunderabad. He was leading teams to deliver high quality data products & Reference Layers from ISRO's high resolution satellites, Digital Elevation Models, Data Centres & Secured Networks, Real-time Processors for Satellite Data Processing Chains and Geo-Spatial decision support solutions for user communities. As Director, National Remote Sensing Centre (NRSC/ISRO) from April, 2018, he is responsible for establishment of X & S-Ka band data reception ground stations, satellite data processing, Remote Sensing Applications development and Data Dissemination through NDC, Bhuvan, NDEM & NICES Geoportals.
He is a recipient of ISRO Merit award 2012, ISRO Performance Excellence award 2015 and ISRS Bhaskara Award 2017.